After a review of 33 submissions from architectural firms from around the world, and a shortlist of five finalists, the evaluation committee for the new joint facility shared by Ottawa Public Library and Library and Archives Canada has recommended entering into negotiations with the consortium of Diamond Schmitt Architects and KWC Architects, from Toronto and Ottawa, respectively.
Following a two-phase procurement process for professional design services that was overseen by an external fairness commissioner, Diamond Schmitt Architects – KWC Architects, as the highest-ranked proponent, has been selected to work with the public and partners to design the joint facility.
"We are thrilled to see such a qualified preferred proponent with expertise in creating inspirational designs be selected through this competitive process," said Mayor of Ottawa Jim Watson. "With Library and Archives Canada as our partner, Ottawa's new central library will become an iconic, world-class cultural and architectural destination that offers a unique experience for residents and visitors to the nation's capital."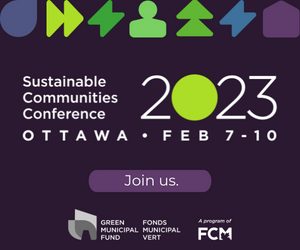 Subject to successful negotiations and final approval of the contract, the design development work for this major civic building will kick off with a public event. Public engagement and consultations will be integrated into the design process, which is expected to begin in early 2019.
In 2017, City Council and the Ottawa Public Library Board approved partnering with Library and Archives Canada to build a new joint facility to serve as a national institution, city-wide resource, and a community gathering space.
This collaboration will provide the Ottawa Public Library and Library and Archives Canada with a unique, state-of-the-art facility that brings together the creative services of a public library and the public services of a national library and archives for a richer customer experience. The total project budget, including parking, is $192.9 million.
The facility site, located at the corner of Albert Street and Commissioner Street at the southeastern edge of LeBreton Flats, within 300 metres from the Confederation Line's Pimisi Station, has been designated with a new address: 555 Albert Street (formerly 557 Wellington Street).
The Ottawa Public Library and Library and Archives Canada joint facility is expected to open in 2024.