The Municipality of West Grey, Ontario announced the replacement of the former single-lane Lantz bridge on Concession 2 WGR has been completed.
This project replaced the 15-metre bridge with a wider two-lane wooden bridge. The scope of work included a comprehensive bridge inspection, full removal of the existing structure, and dewatering and excavation to prepare for the installation of the foundations. Wooden girders and the bridge deck were installed, and bridge approaches were reconstructed and widened. Site restoration work and clean-up was also conducted before the bridge was opened to motorists this past spring.
This was an extensive capital project that was partially funded through the Investing in Canada Infrastructure Program (ICIP): Rural and Northern Stream. In addition to West Grey's budget of $983,400, the municipality received federal funding of $698,500 and provincial funding of $465,620.10.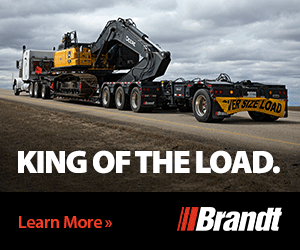 "Replacement of this bridge would simply not be possible without the support of the ICIP partners," said West Grey Mayor Christine Robinson. "Equally important is that by replacing the former bridge with a wooden structure, we are meeting our goal to work toward green and sustainable infrastructure. I encourage everyone to visit our website to view the fascinating drone footage of this impressive project."
Featured image: (Municipality of West Grey)