Minister of Finance Peter Bethlenfalvy released Ontario's $204.7 billion 2023 budget.
"Ontario's economy remains resilient, but the road ahead continues to be uncertain," said Minister Bethlenfalvy. "Our government has the right plan to navigate these challenges. We are building Ontario so we can have a strong economy for the future and the infrastructure needed to support growth across the province."
The government is projecting a deficit of $1.3 billion in 2023–24 and is on track to post a surplus of $0.2 billion in 2024–25, three years earlier than forecasted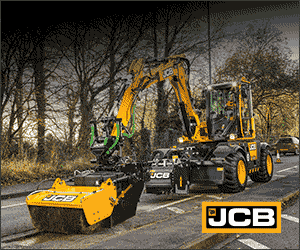 According to the document, the government's plan is taking significant actions to drive growth by lowering costs, getting key infrastructure projects built faster, and attracting more jobs and investment to help businesses, families and workers. Highlights include:
Continuing to relieve gridlock, create jobs and connect communities by starting construction on key infrastructure projects, including the bridge crossing over the future Bradford Bypass, the next phase of construction for the new Highway 7 between Kitchener and Guelph, continuing work to widen Highway 401 from Pickering through Eastern Ontario, as well as moving ahead with plans to build Highway 413.
Providing $224 million in 2023–24 for a new capital stream of the Skills Development Fund to leverage private-sector expertise and expand training centres, including union training halls to provide more accessible, flexible training opportunities for workers.
Enhancing the Ontario Immigrant Nominee Program with an additional $25 million over three years to attract more skilled workers, including in-demand professionals in the skilled trades, to the province.
"Ontario's population is expected to grow by over 37% or 5.6 million people over the next 25 years, and in order to move these people and goods across the province it is imperative that the Government invest in transportation infrastructure" said Michael McSweeney, CEO of the Ontario Road Builders' Association (ORBA). "These robust budget investments will support much-needed projects such as Highway 413, the Bradford Bypass and critical transit improvements which are crucial to preparing Ontario for that growth, ensuring people and goods can move more freely, enhancing communities and our economy."
"Skills Ontario is thrilled by the increased investments, supports, and actions announced by the provincial government to promote and grow the skilled trades and technologies. This support will continue to positively impact the number of young people across Ontario who will choose to enter the trades and go on to have rewarding careers," said Ian Howcroft, CEO, Skills Ontario. "There is an enormous shortage of skilled workers, and the government should be recognized and applauded for addressing this long-standing challenge with a multitude of skills solutions."
"Boosting our housing supply is critical to the economic well-being of Ontario and I was pleased to see that in spite of the strong headwinds we are facing the government is intent on meeting the 1.5-million target," said Residential Construction Council of Ontario (RESCON) president Richard Lyall. "With a massive skilled trades shortage looming, training the next generation of workers to build those houses is equally important. I applaud the government's pledge to pump more money into the Skills Development Fund (SDF) and the Ontario Immigrant Nominee Program (OINP) to increase the number of skilled trades."
"The funding to advance the Ontario Line, Bradford Bypass, and Highway 413 will help move people and goods faster, create new jobs, and better connect communities," said Nadia Todorova, executive director of the Residential and Civil Construction Alliance of Ontario (RCCAO). "By investing in building infrastructure today, the Ontario Government is laying the foundation for Ontario's continued economic development and prosperity of tomorrow."
Featured image: Ontario Minister of Finance Peter Bethlenfalvy (left) and Premier Doug Ford visiting the Finishing Trades Institute of Ontario on the morning of March 23, before handing down the 2023 Budget later in the day. (Government of Ontario)