Six Canadian infrastructure projects that exemplify the spirit of public-private partnerships were awarded 2023 National Awards for Innovation and Excellence in Public-Private Partnerships, on day two of the Canadian Council for Public-Private Partnerships' (CCPPP) P3 2023 conference.
Presented by CCPPP since 1998, the winning project teams were announced and celebrated at the P3 National Awards Gala Luncheon, held at P3 2023, Canada's leading infrastructure conference.
"Congratulations to the winning teams and all of our nominees," said Lisa Mitchell, CCPPP's president and CEO. "Our 2023 award winning teams are building much needed transit systems, creating safer roadways, bridging international borders, protecting Canadian heritage and enhancing the work of the Canadian justice system. The success of these projects is driven by strong collaboration and teamwork between their private and public sector partners."
The 2023 awards, supported by McCarthy Tétrault LLP and Flatiron Constructors Canada, recognize Canada's cutting-edge infrastructure projects involving public sector entities like governments and educational institutions partnering with the private sector.
This year, the Council retooled its project award categories to better reflect the changing dynamics of Canada's P3 infrastructure pipeline and to highlight the need to create better, more resilient and longer lasting infrastructure for our communities. Project categories included: P3 Transaction; P3 Design & Construction; and Environmental, Social and Governance (ESG).
CCPPP also handed out the 2023 Emerging Leader award (new this year) to EY infrastructure advisory vice-president Mike Morgan and the 2023 Lifetime Champion award went to Carol Pennycook, a partner at Davies Ward Phillips & Vineberg LLP.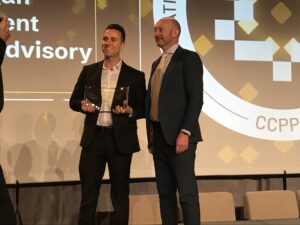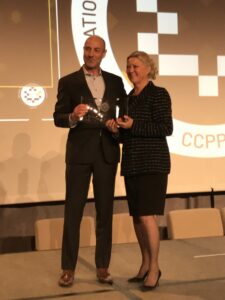 This year's winning projects are:
P3 Transaction – Gold Award Ontario Line – RSSOM (Rolling Stock, System, Operation & Maintenance)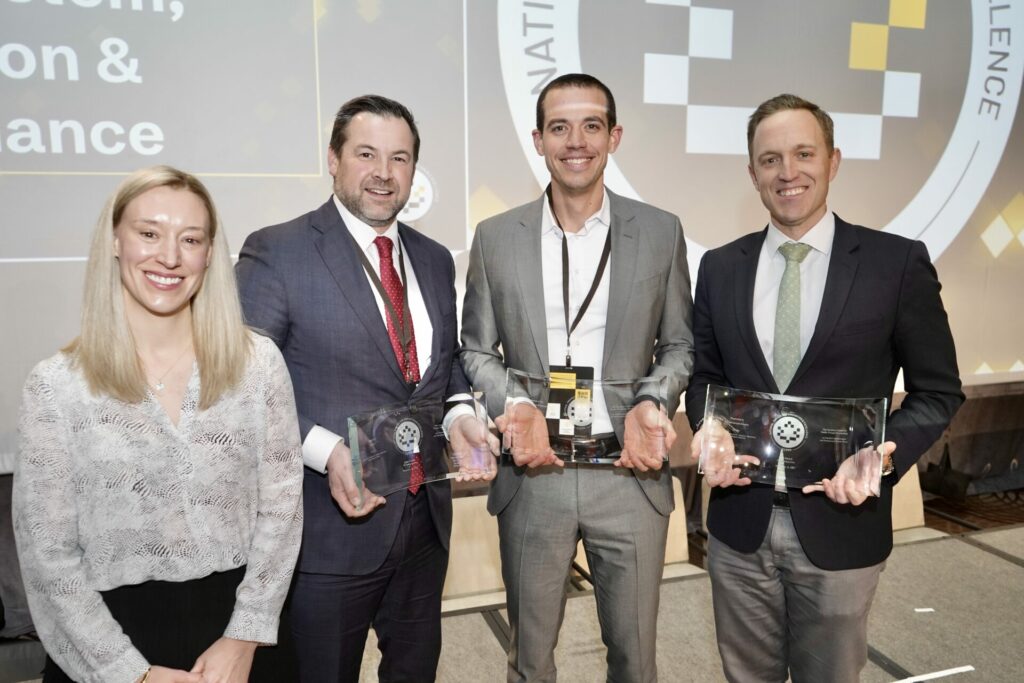 Partners: Metrolinx, Infrastructure Ontario and Connect 6ix General Partnership (Plenary Americas, Hitachi Rail, Webuild Group, Transdev Canada, IBI Professional Services (Canada) Inc., NGE Contracting Inc., National Bank Financial Inc., and Sumitomo Mitsui Banking Corporation)
P3 Transaction – Silver Award Ontario Line – South Civil, Stations and Tunnel Contract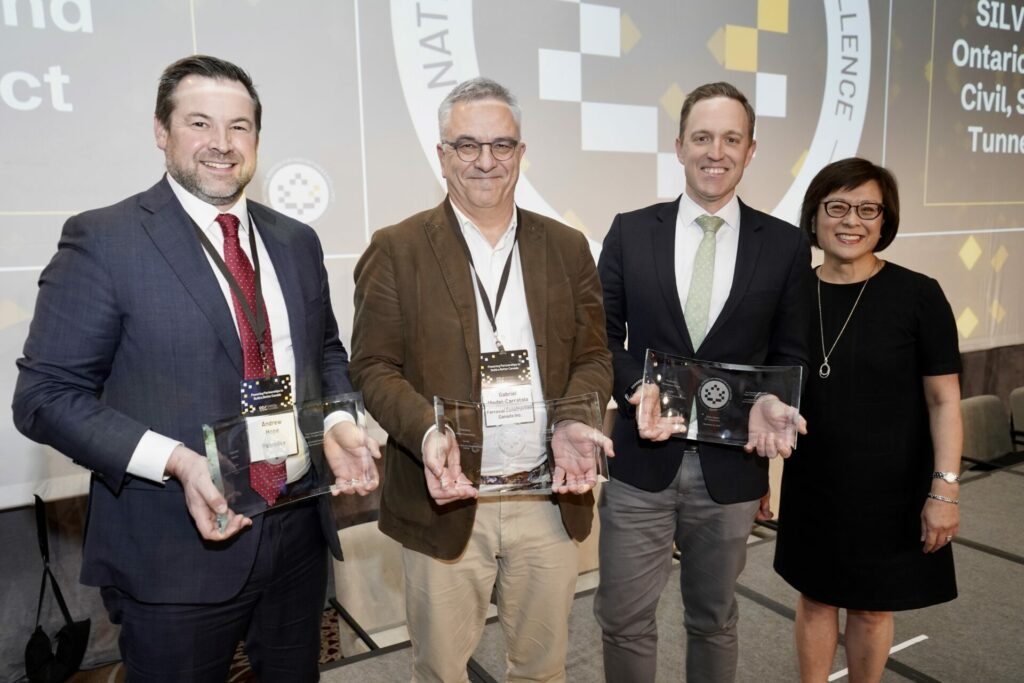 Partners: Metrolinx, Infrastructure Ontario and Ontario Transit Group (Ferrovial Construction Canada Inc., VINCI Construction Grands Projets, AECOM Canada Ltd., COWI North America Ltd., GHD Limited, SENER Group, Janin Atlas Inc., and Agentis Capital)
P3 Design & Construction – Gold Award Highway 104 Sutherlands River to Antigonish Twinning Project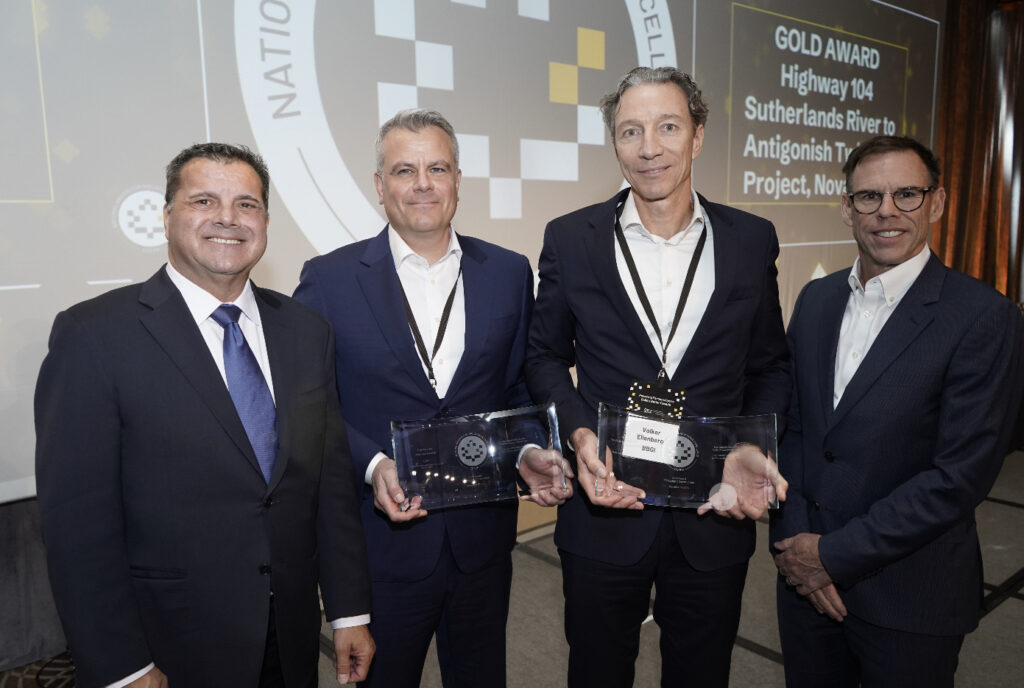 Partners: Nova Scotia Department of Public Works and Dexter Nova Alliance GP (Municipal Enterprises Limited, Nova Construction Co. Ltd., BBGI SICAV S.A., DNA Design Build Limited, a joint venture between Dexter Construction Company Limited and Nova Construction Co.; and DNA Operations Limited, a joint venture between Municipal Enterprises Limited and Nova Construction Co. Ltd.)
Environmental, Social and Governance – Gold Award Gordie Howe International Bridge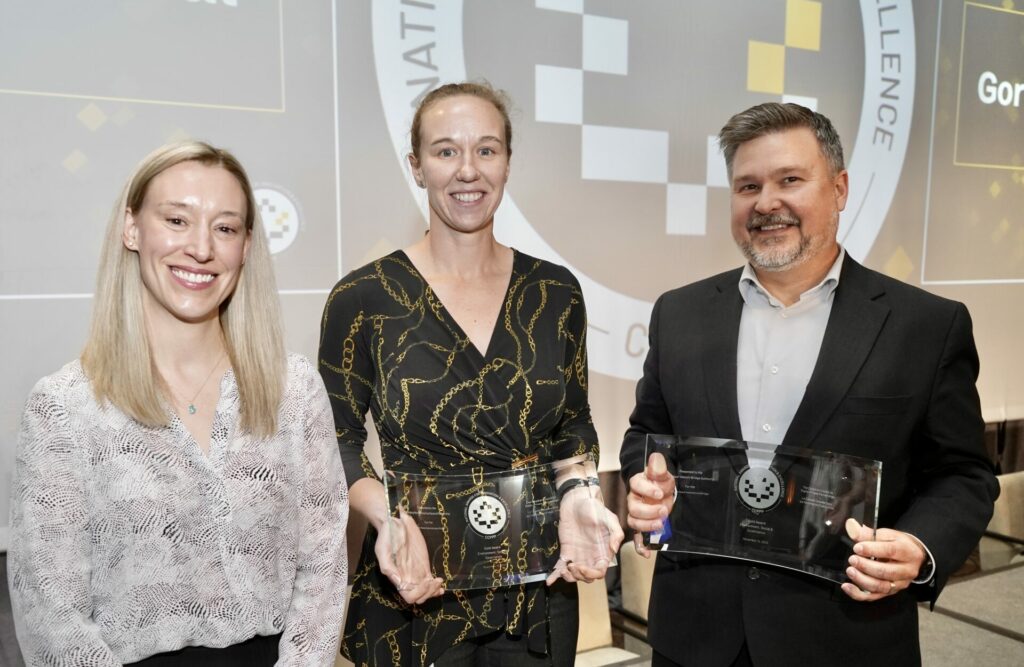 Partners: Windsor-Detroit Bridge Authority and Bridging North America General Partnership (ACS Infrastructure Canada Inc., Fluor Canada Ltd. and Aecon Concessions)
Environmental, Social and Governance – Silver Award Forensic Services and Coroners Complex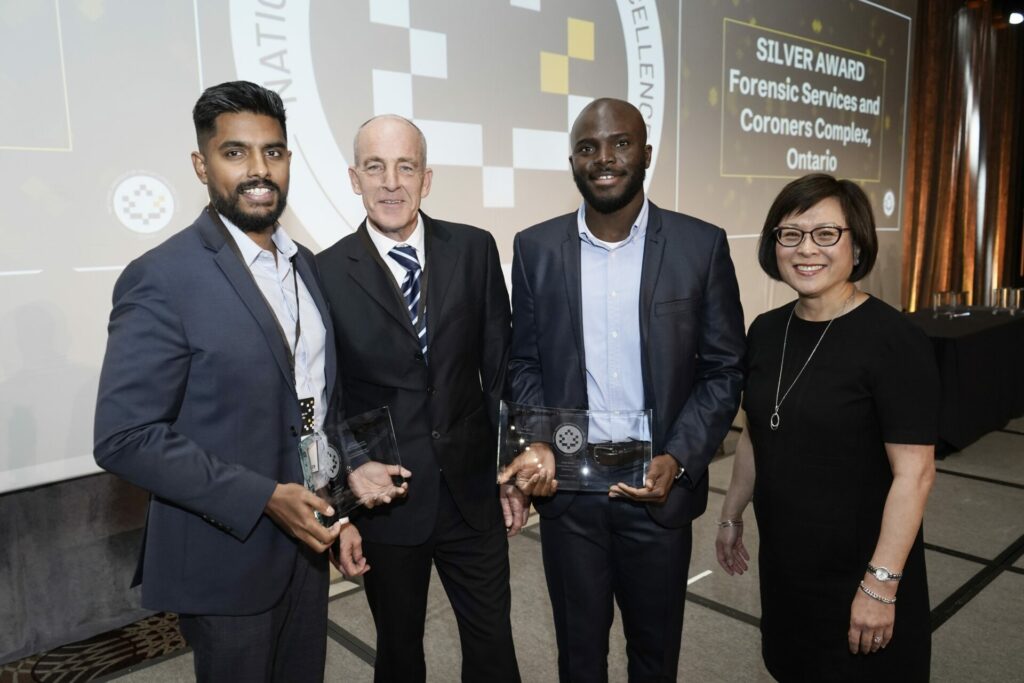 Partners: Infrastructure Ontario, Ontario Ministry of the Solicitor General and CSS (FSCC) Partnership (Concert Infrastructure Ltd., Concert Infrastructure Fund and Dexterra Group)
Environmental, Social and Governance – Silver Award Library and Archives Canada's Gatineau 2 Project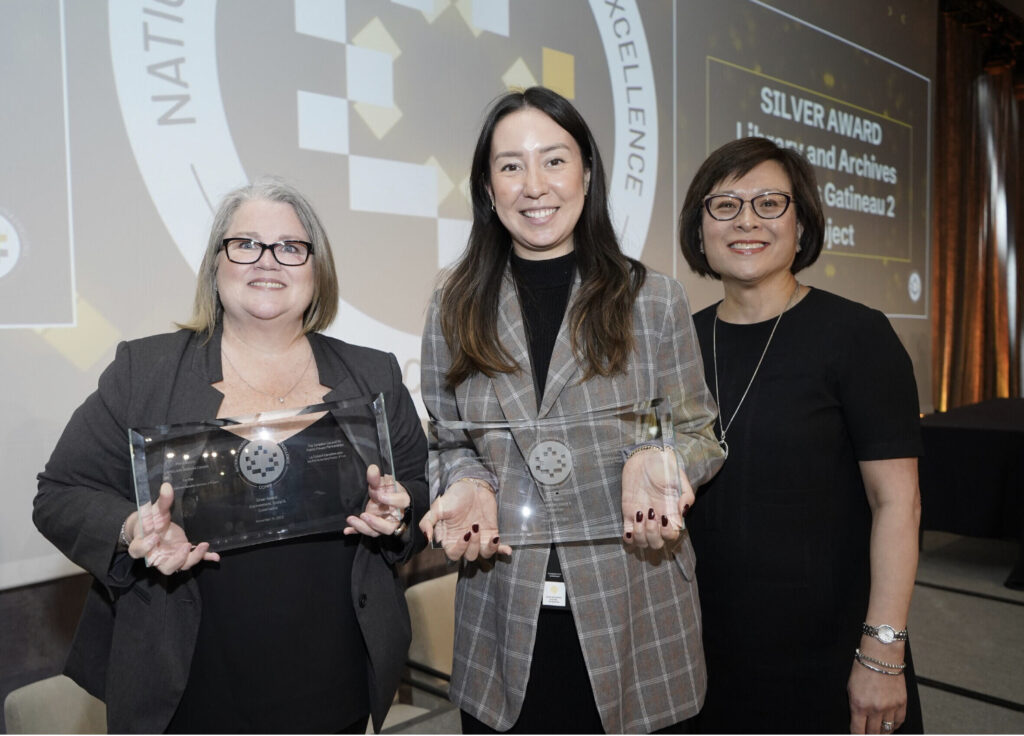 Partners: Library and Archives Canada, Public Services and Procurement Canada and Plenary Properties Gatineau (Plenary Americas, PCL Investments Canada Inc., PCL Constructors Eastern Inc., B+H Architects, and EQUANS)
Day two at the P3 2023 also included several panels, including discussions on nuclear energy and a look at the United Kingdom's experiences with P3 projects.
Up first was a look at the lessons learned from the UK's PFI or P3s. Barry White, co-author of the recent White-Frasier report, commissioned by the UK's Infrastructure and Projects Authority.
While further ahead, some of the difficulties are relevant, including the fact that governments managing projects are understaffed and the reliance on consultants to fill the gaps leads to an increasing number of disputes.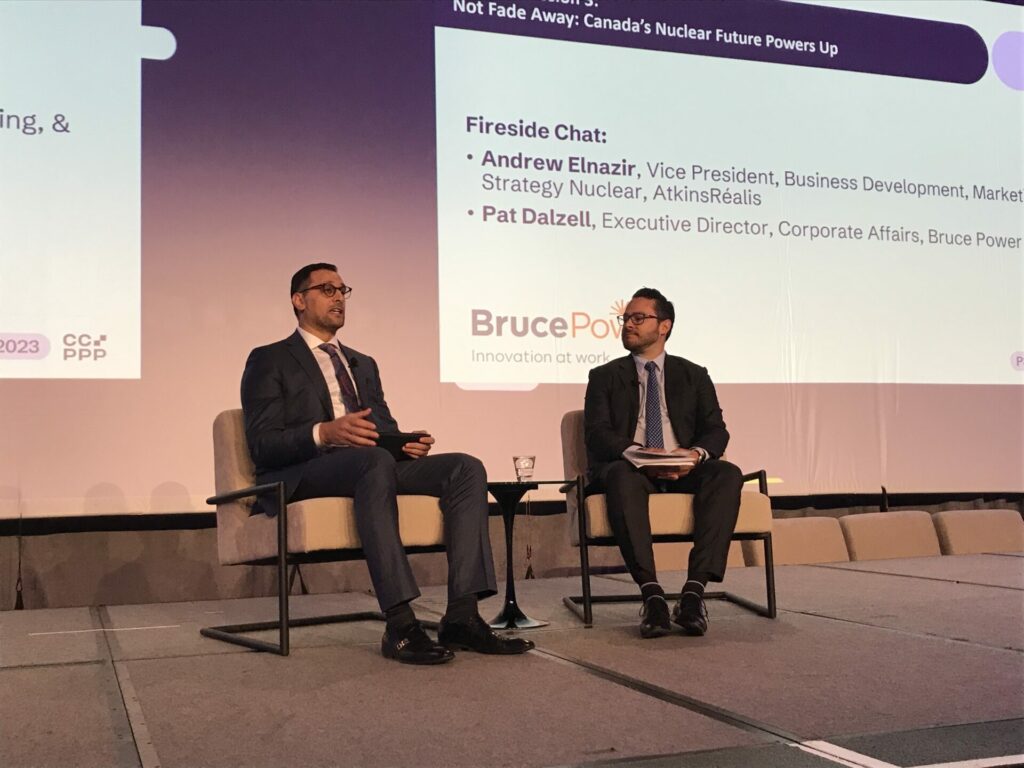 The future of nuclear energy in Canada was also discussed with Andrew Elnazir of AtkinsRéalis and Patrick Dalzell of Bruce Power.
"Nuclear power has proven it can do the heavy lifting when it comes to doing away with coal," said Dalzell.
On the possibility of new nuclear coming online in the future, Dalzell was confident in the role nuclear power can play. "It gives the province an option to help plan its energy future."
Featured image: The team from the Gordie Howe International Bridge, accepting the Environmental, Social and Governance – Gold Award. (CCPPP)