York Region announced investments in 92 roads and transit projects planned for construction in 2023 as well as endorsing $3.1 billion in water and wastewater projects.
York Regional Council approved $377 million to continue enhancing and maintaining the Regional road and transit system in 2023, contributing to an overall $3.9 billion in transportation projects over the next 10 years.
This investment is part of the 2023-2033 Public Works 10-Year Capital Plan, which is comprised of a total $2.15 billion to add capacity to the Regional transportation and transit networks and $1.75 billion for roads and transit asset management.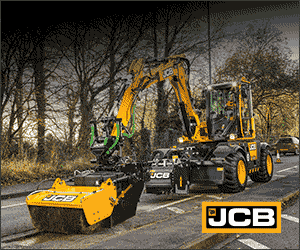 As part of York Region's 2023 Public Works 10-Year Capital Plan, York Regional Council also endorsed an investment of $3.1 billion in water and wastewater projects. The approved budget includes $1.7 billion for infrastructure to support growth and $1.4 billion to proactively manage those assets to ensure reliability of the existing water and wastewater system.
"Transportation remains top of mind for residents, and it is one of York Regional Council's main priorities to ensure our road and transit network moves people and goods both safely and efficiently," said York Region Chairman and CEO Wayne Emmerson. "While at times inconvenient to travellers, these road construction and transit projects help ensure our transportation network continues to meet the needs of our communities today and into the future."
To enhance roads and transit, construction work on 92 projects are planned this year. Projects include:
Road widening, rehabilitation and intersection improvements
Mid-block crossings over 400-series highways
Bridge and culvert rehabilitation
Transit terminal and upgrades to operations maintenance facilities
Transit fleet electrification
"Investments are focused on providing an efficient transportation network and enhancing the traveller experience for daily commuters, including those who use the Region's transit services," said Town of Aurora Mayor Tom Mrakas, Chair of the Region's Public Works Transportation Services. "In addition to supporting growth, ongoing rehabilitation programs and transit improvements help ensure growing communities have safe, reliable and efficient service."
The announcement builds on work completed in 2022, with $281.9 million invested in road and transit projects across the Region. Projects included road widening, intersection improvements, new cycling lanes and transit facilities.
To support the water and wastewater system, 62 active construction projects are currently underway throughout York Region. Key projects include:
Completing upgrades at the Duffin Creek Water Pollution Control Plant and twinning the primary trunk sewer as part of the York Durham Primary Sewage System
Providing infrastructure solutions to support growth in the Towns of Aurora, East Gwillimbury and Newmarket
Progressing designs for Northeast and West Vaughan Servicing Projects to meet advanced construction timelines
Designing additional water and wastewater servicing projects in the Township of King
Completing wastewater servicing construction in the Cities of Richmond Hill and Markham in advance of the Yonge North Subway Extension
Designing the Sutton Water Resource Recovery Facility expansion in the Town of Georgina
Supporting Peel Region and City of Toronto cost-shared projects
"Water and wastewater servicing and the ability to access clean safe drinking water is essential for building healthy communities," said Wayne Emmerson, York Region Chairman and CEO. "Implementing and maintaining vital Public Works infrastructure supports an increasing need for system capacity related to planned growth and ensures the existing water and wastewater system is maintained in a state of good repair."
"York Region's investments in the water and wastewater system are strategic, proactive and necessary," said City of Richmond Hill Mayor, David West, Chair of the Region's Public Works Environmental Services. "This year we are seeing the greatest number of projects in the Region's history in the water and wastewater portfolio, speaking volumes to the need for increased capacity and infrastructure maintenance."
Featured image: Aerial view of sending shaft at Bailey Ecological Park work area, part of the York Durham Sewage System Forcemain Twinning Project. (York Region)