The Government of British Columbia announced that a contract for improvements to the Trans-Canada Highway between Ford Road and Tappen Valley Road has gone to tender.
Work on the 4.3-kilometre section of highway will include widening the two-lane highway to four lanes and replacing the aging Tappen overpass and constructing frontage roads.
The project, which includes a stretch of highway running through Skwlāx te Secwepemcúl̓ecw, formerly Little Shuswap Lake Band Indian Reserve #5, will enhance connections within the Little Shuswap Lake community and improve safety access on and off the Trans-Canada Highway.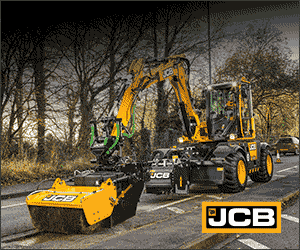 A new eastbound commercial carrier pullout will be built, benefiting commercial drivers who travel the route. Wider shoulders and the frontage road system will support cyclists, pedestrians and people using other modes of active transportation.
Upgrading the highway to a modern, 100-kilometre-per-hour, four-lane standard will allow traffic to move more safely and efficiently. Communities will be better connected, and businesses will be better able to move their products throughout the province and through B.C.'s ports.
Funding for the $243-million project was announced in July 2021, with the provincial government providing $161 million and the Government of Canada contributing approximately $82 million.
The project is one of a series of planned improvements to the Trans-Canada Highway between Kamloops and the Alberta border to increase safety, reliability and efficiency for people, including commercial truck drivers.
In Budget 2023, the Province committed $728 million to upgrading Highway 1 between Kamloops and the Alberta border (No. 41 on ReNew Canada's 2023 Top100 Projects report) over the next three years. It is anticipated the contract will be awarded in early summer 2023 and is estimated to be complete in 2026.
Featured image: Advanced clearing of project site by Indigenous partners SRM (BC Ministry of Transportation and Infrastructure)