Humber College is expanding the Centre for Skilled Trades and Technology to help address the increasing demand for apprenticeship and trades training.
Scheduled to start construction this fall, the $9.5 million expansion will feature simulated worksites for hands-on learning and alternative methods of course delivery, such as online learning and the use of virtual reality and augmented reality in trades, including plumbing, carpentry, electrical, welding, industrial woodworking and renovation labs.
"Humber is a leader in creating state-of-the-art learning labs that provide the opportunity for students to collaborate and obtain hands-on experience using cutting-edge equipment and facilities," says Farzad Rayegani, senior dean, Faculty of Applied Sciences & Technology. "The expansion of the Centre for Skilled Trades and Technology will provide enhanced training spaces for additional pre-apprenticeship, apprenticeship and post-secondary learners.  By investing in this Centre, Humber is playing a significant role in addressing the skilled trade shortage in Ontario and demonstrating its commitment to building a strong future skilled workforce."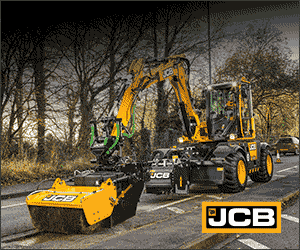 Humber will receive more than $1 million in funding annually for three years from Ontario's Apprenticeship Capital Grant (ACG) to support the project. In addition, the college will be contributing approximately $2.16 million per year.
"We all benefit from more training opportunities that enable hardworking people to learn the skills they need to support their families and contribute to their communities," said Minister Monte McNaughton, Minister of Labour, Training and Skills Development,. "Our government is on a mission spread opportunity more fairly and widely by giving people a hand up and helping them start well-paying and meaningful careers in the trades."
The planned 16,620-square-foot addition to the centre will allow the college to:
Increase the number of skilled trades training opportunities for pre-apprentices, apprentices and post-secondary learners by approximately 500 students
Add additional trades to Humber's portfolio in the construction, industrial and service sectors
Add to and improve existing facilities located at 110 Carrier Dr., improving efficiency in space utilization and training effectiveness
Offer students more choices when it comes to the learning style
Explore and implement alternative methods of course delivery: e.g., online and in-person learning and the use of virtual and augmented reality will provide students with multiple choices to support their learning style
Create multi-purpose labs/classrooms facilitating better delivery of hands-on and theoretical learning
Improve access to in-class training, including removing accessibility barriers and addressing gender equity.
The planned expansion is scheduled to be completed over the next three years.
Featured image: Humber College's Centre for Skilled Trades and Technology. (Humber College)