Minister of Public Safety and Emergency Preparedness Ralph Goodale has announced funding for eight new water and wastewater projects in Saskatchewan.
The funding will support a variety of water and wastewater projects, like upgrading the water treatment plant in Melfort to meet the long-term needs of residents. New funding will also support improvements to the wastewater treatment and water distribution systems in Martensville to better protect the environment and provide drinking water to more households. The Government of Canada and Government of Saskatchewan are also supporting upgrades to the North Battleford's sanitary sewer system to improve operations and reduce the risk of flooding.
Other projects that received funding include: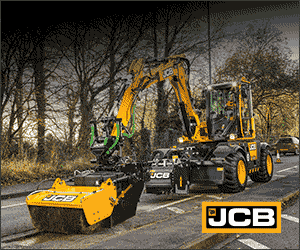 Drinking water system upgrades in the Town of Blaine Lane
Wastewater lagoon upgrades in the Town of Kindersley
Wastewater treatment updates in the Town of Maple Creek
Potable water supply system in the Lloydminster area
North Sewer System upgrades in the City of Yorkton
"Modern water and wastewater infrastructure is essential to safeguarding the well-being of Canadian families and building the Canada we want for tomorrow," said Goodale. "Our government has ramped up new investments in Saskatchewan communities' water and wastewater systems that will help protect the environment, keep people healthy, and bolster economic growth."
Minister Goodale made the announcement on behalf of François-Philippe Champagne, Minister of Infrastructure and Communities, and Warren Kaeding, Saskatchewan's Minister of Government Relations.
The Government of Canada and Government of Saskatchewan are each contributing up to $27,370,034 for the eight projects through the New Building Canada Fund. Funding recipients are responsible for the remaining costs.
"The Government of Saskatchewan is proud to be investing more than $27.3 million toward these important water and wastewater infrastructure projects that strengthen our communities for the future, protect our environment, and help keep our great province strong," said Kaeding.