The governments of Canada and Ontario, along with General Motors Canada announced the opening of GM Canada's first full-scale electric vehicle (EV) manufacturing plant in Ingersoll and the first BrightDrop Zevo 600s to be made at the facility.
With support from the province and the federal government, in the form of matching $259 million grants, GM Canada has transformed its CAMI manufacturing plant into an all-EV manufacturing facility, the first of its kind in Canada.
The CAMI plant will be GM Canada's designated EV hub for its new all-electric commercial vehicle brand BrightDrop. As part of the grand opening, the first BrightDrop Zevo 600s also rolled off the CAMI EV line, marking a new chapter in EV production in Ontario.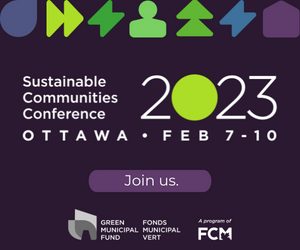 "When we invested in GM's project to build Canada's first full-scale electric vehicle manufacturing plant in Ingersoll, we knew it would deliver results. Today, as the first BrightDrop van rolls off the line, that's exactly what we're seeing. This plant has secured good jobs for workers, it's positioning Canada as a leader on EVs, and it will help cut pollution. Good jobs, clean air, and a strong economy – together, that's the future we can build," said Prime Minister Justin Trudeau.
"Today's exciting, made-in-Ontario milestone is more proof that there is no better place to build the cars of the future from start to finish than right here in Ontario," said Premier Doug Ford. "From the critical minerals in the north to our manufacturing excellence in the south, Ontario has every advantage and will continue to build on our legacy as a global automotive leader for decades to come."
In April, GM Canada announced an investment of more than $2 billion to transform its CAMI and Oshawa manufacturing plants and improve operations across all of its manufacturing and R&D facilities in Ontario. This investment was supported with $259 million in funding from the province.
"I am especially proud of the BrightDrop and CAMI teams working together to take the Zevo 600 from concept to commercialization in less than two years, making this the fastest launch in GM's history. Electric-vehicle manufacturing in Canada is no longer something that's happening in the future. It's here and it's now. That's good for Canada, and good for the planet," said Marissa West, president and Managing Director of GM Canada.
Featured image: Orime Minister Trudeau with a BrightDrop Zevo 600 built at CAMI Assembly, Canada's first full-scale EV manufacturing plant, in Ingersoll, Ont. (Ryan Bolton and Brody White)