The City of Quesnel will be the first location in British Columbia to trial a new lignin-based asphalt on Neighbour Road in South Quesnel.
Bitumen (from petroleum) is the traditional binder in asphalt, but can be replaced by lignin.  Known as the "natural wood glue", lignin binds together the cellulose fibres in plants, and is a by-product of the forestry industry.  Using lignin in asphalt may result in a greener, more environmentally-friendly alternative to bitumen. This project will see a ~10% replacement of bitumen with lignin.
In recent years, environmental considerations related to the use of petroleum-based products have led to exploring greener options for reducing the carbon footprint of asphalt roads. Additionally, pavement degradation accelerated by higher traffic and increasing cycles of freeze and thaws due to climate change has had direct impact on municipalities' paving budgets.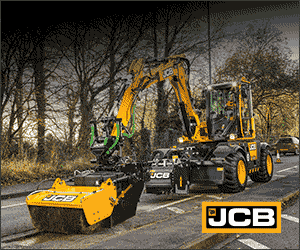 Similar trials took place in Alberta and Ontario over the past 2 years; all of the trials have been spearheaded by FPInnovations.  Quesnel Paving will mix dry powder lignin (the consistency of cinnamon) into the asphalt prior to paving and then apply in the standard method.
In the years to come, project partners will analyse the lignin-based test site on performance, techno-economic feasibility and on environmental benefits through a life cycle assessment.
Preliminary results from other test sites indicate that lignin-based asphalt allows for a substantial reduction of the carbon footprint compared to its fossil-based counterparts as well improves the longevity of the asphalt.
"This is a great opportunity for Quesnel to partner with a not-for-profit company to find innovative ways to reduce our carbon footprint, support the forest industry and improve our roads in the process," said Mayor Bob Simpson.
"This is an important opportunity for local use of innovative materials from the forest industry" said Erin Robinson, Forestry Initiatives Manager for the City of Quesnel. "If this trial is successful and meets the City's asphalt performance specifications, there will be long-term economic and environmental benefits in utilizing the lignin-based asphalt in other City projects in the future."
Featured image: (Coco Paving)