The City of Toronto launched a pothole repair blitz April 2, to keep Toronto's expressways, major roads and neighbourhood streets in a state of good repair and the Government of Manitoba invested $7.5 million to support the City of Winnipeg with road reconstruction, rehabilitation and preservation projects, including road repair.
"Manitoba's winter and spring weather conditions are harsh and hard on our roads," said Municipal Relations Minister Andrew Smith . "This year we have seen potholes around the city of Winnipeg and an increase in costs to the city. That is why our government is providing an additional $7.5 million to the City of Winnipeg for road and pothole repair. This is in addition to the recent historic increase in operating funding from the Manitoba government."
In Toronto, approximately 100 crews worked a 12-hour shift, from 6 a.m. to 6 p.m., to repair as many potholes as possible.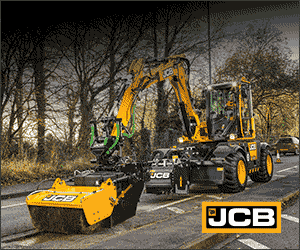 "We're working to tackle potholes across the city so everyone who uses our roads – transit riders, drivers, cyclists, and pedestrians – can get around safely. Maintaining a safe and reliable road network is a top priority for the City. Thank you to the hardworking crews who will be on the road from sunrise to sunset this Sunday to repair as many potholes as possible during this blitz. I'm encouraging residents to help by reporting potholes to 311 so we can address them quickly and efficiently," said Deputy Mayor Jennifer McKelvie.
Potholes occur when water penetrates the top layer of asphalt through cracks in the road. After the moisture freezes and expands, sections of the pavement are forced up. The weight of vehicles going over raised sections breaks the pavement and the asphalt is forced out. Potholes are more frequent in the spring following freeze/thaw cycles during winter.
The City of Toronto has a comprehensive pothole repair program, with a budget for pothole repairs in 2023 is $4.6 million.
For Winnipeg, the funding will support costs related to road infrastructure improvements, including accessing repair materials and supplies, and contracting services.
"Roads move Winnipeg's economy and by investing in better maintenance we are also investing in our city's future," said Deputy Mayor Janice Lukes, City of Winnipeg. "We know the freeze-thaw cycle in the spring can wreak havoc on our roads and cost drivers money, so we appreciate this additional funding from our provincial partners. We need to be working in a collaborative way that delivers results for Winnipeggers."
"This additional funding comes at a time when our roads will show their wear and tear and allows construction crews to start work early, to prevent further surface decay and mitigate damage to vehicles," said Chris Lorenc, president and CEO, Manitoba Heavy Construction Association.
Featured image: (City of Toronto)