Infrastructure Ontario (IO) and Metrolinx have awarded a fixed-price contract to Toronto Tunnel Partners (TTP) to design, build, and finance the Highway 401 Rail Tunnel project, in support of the province's GO Regional Express Rail (RER) program.
"Ontario is moving forward to build the infrastructure we need to deliver GO Regional Express Rail," said Steven Del Duca, Ontario's minister of transportation. "Improving service on the Kitchener GO corridor will make it easier for people to use public transit to travel to work or school or for appointments. The 401 Rail Tunnel Project, which will also support potential high speed rail service between Toronto and Windsor, is another step forward in building the transportation system Ontario needs to continue to grow and prosper."
The contract is valued at $116.9 million, which reflects the substantial completion payment.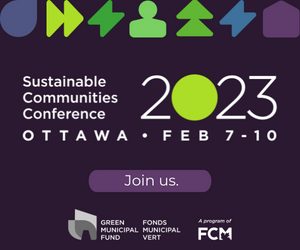 Members of the TTP team include:
Applicant Lead: EllisDon Capital Inc. and STRABAG Inc.
Construction: EllisDon Civil Ltd. and STRABAG Inc.
Design: WSP Canada Inc., Dr. Sauer & Partners, Amec Foster Wheeler
Financial Advisor: EllisDon Capital Inc. and STRABAG Inc.
"Building a new tunnel under the 401 will allow us to expand service on the Kitchener GO corridor to make it easier for our current and future customers between Toronto and Kitchener to choose GO Transit as a way to travel," said Phil Verster, president and CEO of Metrolinx. "We are excited to be working with the Toronto Tunnel Partners consortium to build this new infrastructure to add more track to deliver our future electrified 15-minute all-day service in core areas to get our customers to their destinations faster and easier."
Scope of work for the project includes construction of a new tunnel under Highways 401 and 409 to accommodate two tracks, future signaling and communications infrastructure, and replacing footings of retaining walls that support the ramp from eastbound Highway 409 to eastbound Highway 401.
Construction is scheduled to begin in spring 2018, with an expected substantial completion date for late summer 2021. At the peak of construction, TTP anticipates approximately 50 workers on-site, with the majority coming from the Greater Toronto Area.
The project is being delivered using IO's Alternative Financing and Procurement model.