The governments of Canada and Ontario announced more than $56 million in combined funding for three projects by Bell and Cogeco to bring high-speed internet access to over 16,000 households in rural communities across eastern Ontario.
"We all know that internet is no longer a luxury in this day and age—it's a necessity. Access to fast, reliable internet helps rural Canadians by levelling the playing field so they can access essential services like health care and education, participate in the digital economy, or simply connect with loved ones. Our government will continue to work side by side with our partners to achieve our connectivity targets and ensure every Canadian, no matter where they live, has access to high-speed internet by 2030," said Gudie Hutchings, Minister of Rural Economic Development.
Bell's projects are set to be completed between March and December 2025, and Cogeco's project is set to be completed by March 2024.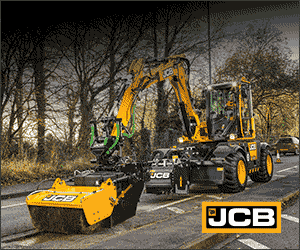 "Connecting our communities for work, school, social and entertainment needs is a top priority at Cogeco. That's why we are proud to partner with the governments of Canada and Ontario to bring our world-class high-speed internet to more residents and businesses in the areas of Greenhurst-Thurstonia, Omemee and Pleasant Point. We are proud to be your local connection," said Matt Wickham, VP and general manager, Customer Experience and B2B, Cogeco.
"At a time when fast and reliable internet connections are more important than ever, we're proud to partner with the Government of Canada and the Province of Ontario to expand our all-fibre broadband network to even more communities across Ontario. Through our own fully funded investments and through partnerships like this, Bell continues to deliver on our goal of advancing how Canadians connect with each other and the world," said Bruce Furlong, SVP, Access Engineering and Deployment, Bell Canada.
In July 2021, the governments of Canada and Ontario announced that they had partnered with the CIB to support large-scale fibre-based projects to provide high-speed internet access to more than 280,000 rural and remote households across the province. That historic agreement was made possible by a joint federal-provincial investment totaling more than $1.2 billion. Today's announcement by the governments of Canada and Ontario and the CIB provides details on three of the projects selected under that agreement.
"The Canada Infrastructure Bank is committed to expanding broadband service in rural Ontario. Our investment will help finance essential infrastructure for residents, create new economic opportunities and support public services. A tremendous opportunity exists to expand broadband networks by collaborating with internet service providers, and the CIB is part of the solution to connect more Canadians," said Ehren Cory, CEO, Canada Infrastructure Bank.
The announcement builds on the Government of Canada's progress toward ensuring that 98 per cent of Canadians have access to high-speed internet by 2026, and 100 per cent by 2030. The announcement also brings the Government of Ontario one step closer to achieving its goal of bringing reliable high-speed internet access to every region of the province by the end of 2025.
Featured image: Photo by Lars Kienle on Unsplash