The Government of Ontario announced sweeping changes to its cabinet, with most key portfolios getting fresh faces.
Monte McNaughton and Laurie Scott swapped portfolios, with McNaughton moving from infrastructure to labour and the opposite for Scott. Jeff Yurek moved from transportation to environment, conservation and parks, with Caroline Mulroney now taking over as the new Minister of Transportation. Rod Phillips, who previously was in charge of environment, conservation and parks, was named the new Minister of Finance. Stephen Lecce was named the new Minister of Education.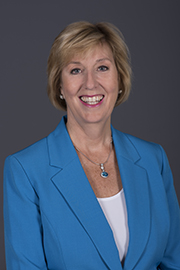 Christine Elliott did lose a portion of her portfolio, as health and long-term care were split across two separate ministries. Greg Rickford remains the Minister of Energy, Northern Development, and Mines.
Scott, the new Minister of Infrastructure, represents the riding of Haliburton—Kawartha Lakes—Brock, located northeast of Toronto. She was first elected in the 2003 general election and served one-and-a-half terms in office before resigning in January of 2009 to allow then-leader John Tory to seek a seat in the legislature. She was elected again in the 2011 general election and has served her riding since then. While serving as a member of the opposition, she held numerous portfolios as critic, including environment, natural resources, research and innovation, and community safety. This is her first political foray in the infrastructure sector.