Manitoba Premier Brian Pallister took a gamble, calling for a provincial election three years into his mandate instead of four. And the gamble paid off, as the leader of the Progressive Party cruised to a second straight majority government, albeit a slightly smaller one than what he previously held.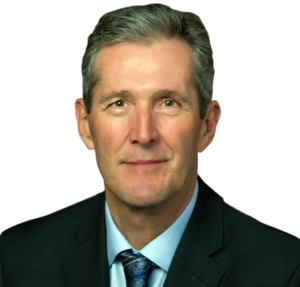 Pallister's PCs captured 36 of the province's 57 seats, four seats shy of the 40 they had won when they vaulted into power in 2016, with the NDP finishing second with 18 seats, and the Liberals securing three seats (official party status is four seats). The Green Party failed to win a seat.
In capturing the win, the PCs were able to return most of the key players from its previous cabinet. Of the 13 members just one, Crown Services Minister Colleen Mayer, was defeated.
Infrastructure Expectations
While infrastructure never rose to prominence during the campaign, as issues such as health care and education reform, taxes, and lowering the provincial deficit, it did play into the conversation at multiple points.
The most notable, from a Progressive Conservative perspective, were announcements on back-to-back days on health care and education. On August 14th, Pallister made his single biggest fiscal commitment of the campaign, announcing he would look to add $2 billion to the provincial health budget over the four-year term. This funding would be in addition to a new emergency department for Winnipeg's St. Boniface Hospital.
The following day, August 15th, Pallister announced his intentions to build 13 new schools over the next 10 years, eight of which will be in Winnipeg. In addition to seven-school project previously announced, that represented 20 schools over 10 years at an approximate cost of around $500 million.
The PCs also signaled it would look to invest additional dollars into the provincial highway network, from $350 million annually to $400 million, although there was no indication as to how those dollars would be targeted. They also announced an investment of $30 million for new bike paths and walking paths.
While there were no new significant projects promised during the 2019 campaign, infrastructure industry stakeholders in Manitoba should have plenty of work in the years ahead, as the Pallister government continues to increase its funding of infrastructure projects in most sectors across the province.