The Government of Yukon has announced  that long-awaited repairs to a 500-metre section of the Hamilton Boulevard extension has commenced and will take approximately four weeks to complete.
Cobalt Construction Inc. of Whitehorse was awarded the $10.8 million contract for the work, which includes reconstruction of the subsurface and surface of the road, as well as installation of new guardrails and replacement of light standards.
Ice-rich permafrost under this section of the Hamilton Boulevard extension has been monitored for a number of years. Repairs can only be made when the permafrost has thawed.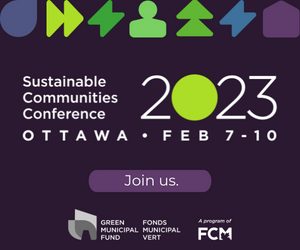 "We are pleased that we can now make repairs to this section of Hamilton Boulevard to provide a safer and smoother ride for road users," said Minister of Highways and Public Works Richard Mostyn. "We thank residents for their patience over the past few years. This is one of several projects underway in Whitehorse and throughout the territory to improve road safety."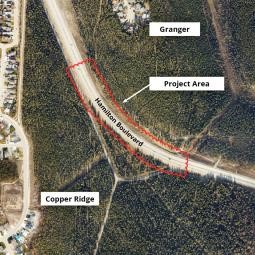 South Hamilton Boulevard in Whitehorse is the alternate
connector road that connects Copper Ridge, Ingram and
Lobird Trailer Park to the south Alaska Highway.
"For a number of years, this high-traffic area has been an issue for motorists. I would like to acknowledge the efforts made by Minister Richard Mostyn for these much-needed improvements over the years. We are thankful for these repairs and for the Government of Yukon's respectful engagement during this lengthy process," said Mayor of City of Whitehorse Dan Curtis.
The condition of permafrost along the Hamilton Boulevard stretch has been monitored since 2013.