Marc Garneau, Minister of Transport, visited Yukon College where he announced details of two climate change adaptation research projects under the Northern Transportation Adaptation Initiative.
Starting in 2019-20, funding of over $368,000 over two years to support the Northern Climate ExChange at Yukon College to design and put into use systems to alert about potential permafrost-related hazards, such as landslides and ground subsidence. This project involves sites on the Dempster Highway in Yukon, at Iqaluit Airport in Nunavut, and in Tasiujaq and Salluit in Nunavik, Quebec.
With more than $339,000 in funding between now and March 2021, the Université Laval will assess the effectiveness of climate change adaptation techniques being used at the Iqaluit Airport in Nunavut and identify further permafrost-related risks that may surface over the short to long term. Funding will also support the transfer of knowledge to the Government of Nunavut and local airport managers so that they can monitor permafrost conditions and manage associated impacts in the future.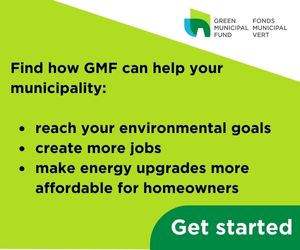 Each of these projects will improve our understanding of how climate change is affecting northern transportation infrastructure built over thaw-sensitive permafrost resulting in better decisions about design, construction, maintenance, and operations of northern roads and airports.
"Canada's North needs safe, efficient, and secure transportation connections and services. Support from the Northern Transportation Adaptation Initiative is building science-based knowledge to make transportation infrastructure more resilient to climate change," Garneau said. "Through the research projects announced today, we ensure our Canadian communities can live, thrive, and grow here in the North."
Transport Canada's Northern Transportation Adaptation Initiative aims to strengthen the capacity of northerners to adapt their transportation systems to climate change, through support for research, development, and testing of adaptive technologies.
The Northern Transportation Adaptation Initiative provides funding to help meet some of the challenges of climate change in Yukon, Northwest Territories, Nunavut, and communities in Nunavik and Northern Labrador.