Infrastructure Ontario (IO) and CHEO (Children's Hospital of Eastern Ontario) and they have shortlisted three teams to design, build and finance the 1Door4Care: CHEO Integrated Treatment Centre project that will ensure timely services and integrated care for children, youth and their families in the Ottawa area.
It is anticipated that the project will be certified LEED Silver.
Teams were shortlisted based on criteria identified in a request for qualifications process that began in March 2022. Selection criteria included design and construction capability, experience, qualified personnel and financial capacity to undertake a project of this size and scope.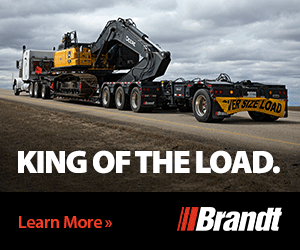 The shortlisted teams and their prime team members are:
ELLISDON INFRASTRUCTURE HEALTHCARE
Applicant Lead: EllisDon Corporation
Design Team: Montgomery Sisam Architects Inc., Vertechs Design Inc., WalterFedy, Mulvey & Banani International Inc., H. H. Angus and Associates Limited, Entuitive Corporation
Construction Team: EllisDon Corporation
Financial Advisor: EllisDon Capital Inc.
PCL PARTNERSHIPS
Applicant Lead: PCL Constructions Canada Inc.
Design Team: PCL Constructors Canada Inc., Parkin Architects Limited, WSP Canada Inc., Cleland Jardine Engineering Ltd., Morrison Hershfield Ltd., CSW Landscape Architects Ltd., Victor Ford & Associates Inc.
Construction Team: PCL Constructions Canada Inc.
Financial Advisor: PCL Investments
POMERLEAU INC.
Applicant Lead: Pomerleau Inc. with Pomerleau Capital
Design Team: Pomerleau Inc. with Pomerleau Capital, Jodoin Lamarre Pratte Architects (JLP) + Neuf Architects (Neuf), Quinn Design Associates (Quinn), Quasar Consulting Group Inc. (Quasar) + Pratu, Stephenson Engineering Limited (Stephenson), GHD Limited (GHD), Smith and Anderson, Kiwi Newton Group (Kiwi Newton)
Construction Team: Pomerleau Inc. with Pomerleau Capital
Financial Advisor: Pomerleau Inc. with Pomerleau Capital
A request for proposals (RFP) is expected to be issued to these shortlisted teams in fall 2022. Once submissions are received, IO and CHEO will evaluate the proposals, select a preferred team and then negotiate a final contract. A fairness monitor will oversee the entire procurement process.
Featured image: (Twitter – @CHEO)