Underpinned by strong provincial, regional and municipal government support and reinforced by a traditional ceremony to acknowledge the traditional Treaty Lands and Territory of the Mississaugas of the Credit First Nation, construction on York University's Markham Centre Campus recently began with a groundbreaking event.
York University's president and vice-chancellor, Rhonda Lenton, was joined by supporters of the project representing all levels of government at the construction site for the $275.5 million project, expected to open in fall 2023.
Present at the ceremony were: Minister of Colleges and Universities Ross Romano; Markham-Unionville MPP Billy Pang; York Region Chairman Wayne Emmerson; Markham Mayor Frank Scarpitti; and representing the federal government, Minister of Small Business and Export Promotion and International Trade and the MP for Markham-Thornhill Mary Ng.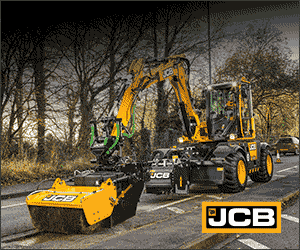 The Ontario government announced its approval for the project in late July and site preparation work began immediately for the new campus, which will offer up to 4,200 students in the first phase a range of professionally relevant degree programs and micro-credentials.
"Through the new Markham Centre Campus, York University will be helping meet the future needs of York Region by offering innovative new programs, work-integrated learning and community-engaged research," said Lenton. "By creating new opportunities for higher learning and entrepreneurship in the heart of one of Canada's fastest-growing regions, the new campus will continue York's longstanding role in building more prosperous, inclusive and resilient communities."
The 10-storey, 400,000 square foot campus building, which will be located near the corner of Enterprise Boulevard and Rivis Road in Markham, was designed by Diamond Schmitt Architects. Construction manager on the project is Stuart Olson Ltd. The built form will be a five-storey podium with a five-storey tower above, clad in bronze-anodized aluminum, with welcoming and flexible indoor spaces and a Campus Green for outdoor gatherings.
"The Ontario government is pleased to support, through the updated Major Capacity Expansion Framework, York University's new Markham Centre Campus," said Romano.  "This new campus will help ensure the people of York Region have further access to higher education to prepare them for the jobs of tomorrow."
An overview of the timeline:
The enabling works − excavation, piles and shoring – began recently.
Construction of the building's foundation and superstructure starts in December of 2021.
The building will be closed in during the spring of 2022.
Completion and move-in is scheduled for August 2023.
"The York University Markham Centre Campus will be York Region's first public university and complements Markham's highly skilled, highly educated and diverse workforce," said Scarpitti. "It will provide students with the necessary education, skills and training they need for the jobs of the future, and will provide them with workplace-based learning opportunities while they study in collaboration with local information and communication technology (ICT) companies. This will strengthen our position as a hub for innovation, while driving the prosperity of the Province, York Region and the City of Markham." 
To learn more about this project, click here.
Featured image: York University Board of Governors Chair Paul Tsaparis (left) with President and Vice-Chancellor Rhonda L. Lenton and Markham Mayor Frank Scarpitti.