The Government of Canada announced joint funding for 20 green, recreation, and community infrastructure projects in 15 communities across Ontario.
The federal government is investing more than $15.3 million toward these projects, with the Government of Ontario contributing over $12.8 million through the Community, Culture and Recreation Infrastructure Stream (CCRIS), and the Green Infrastructure Stream (GIS) of the Investing in Canada plan. The recipients are responsible for the remainder of funding, with contributions of more than $16.1 million combined toward their respective projects.
The projects announced will support upgrades to community centres, recreation facilities, cultural buildings, trails and parks, and a library; improving accessibility and providing modern spaces for friends and families to share experiences safely. Additional funding will also support upgrades to water and wastewater infrastructure in two communities, improving stormwater management, and providing reliable water supply to residents and businesses.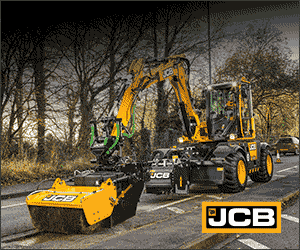 "Recreation and community spaces are at the heart of Canada's towns and cities," stated Maryam Monsef, MP and Federal Minister for Women and Gender Equality and Rural Economic Development, on behalf of Catherine McKenna, Federal Minister of Infrastructure and Communities. "The Federal Government's investment of more than $15.3 million toward the 20 projects announced today will provide modern, accessible spaces where residents can come together to stay fit and connect with friends and loved ones safely. Canada's infrastructure plan invests in thousands of projects, creates jobs across the country, and builds cleaner, more inclusive communities."
In the Township of Brock, joint funding will support the expansion and renovation of the Sunderland Memorial Arena & Community Centre to improve accessibility and user experience. The expansion project includes adding six new dressing rooms, a community room, and a storage and ice resurfacer room. The arena ice surface will also be enlarged to meet regulation size, the refrigeration system will be updated, and seating around the arena will be improved. Other renovations will allow for upgrades to the existing building lobby and second floor auditorium.
"On behalf of the residents of Brock Township we are very excited that our grant submission for the Sunderland Arena was selected," said Township of Brock Mayor John Grant. "We extend our heartfelt appreciation to the Federal and Provincial Governments for this wonderful opportunity."
In the City of Hamilton, funding for four community recreation infrastructure projects was announced.
The Government of Canada is investing $3,379,614 in these projects through the Community, Culture and Recreation Infrastructure Stream of the Investing in Canada plan. The Government of Ontario is providing $2,816,064. The City of Hamilton is contributing $2,235,479 to their projects, and the Eva Rothwell Centre is providing $17,879 in funding towards their gymnasium renovation project.
The City of Hamilton will undertake three projects to improve six recreational facilities. The Central Memorial Recreation Centre will replace its elevator, improving accessibility and the quality of service for its patrons. The Hamilton Amateur Athletic Association Park redevelopment project will create barrier-free accessible pathways throughout the park, improve drainage and upgrade the lighting to LED. The third project will see the repair and replacement of roofs at the Mohawk Ice Centre, Benneto Community Centre, Dundas Community Pool, and Chedoke Golf Club.
Finally, the Eva Rothwell Centre will renovate their gymnasium to include new flooring with multi-sport court lines, new adjustable basketball nets, and improvements to safety features to reduce the risk of injury during activities. These improvements will provide greater access to recreational opportunities for youth of all ages, including persons with disabilities.
"This welcome investment by the Government of Canada, in partnership with the Government of Ontario, will provide for renovations, retrofits and redevelopments that will modernize these facilities and ensure they can be enjoyed by our community for years to come," said Fred Eisenberger, Mayor of the City of Hamilton.