The governments of Canada and Manitoba announced a joint investment of up to $147.6 million over two years to the Arctic Gateway Group to support the Hudson Bay Railway and future opportunities for northern Manitoba.
The federal government said it will invest up to an additional $60 million on top of its existing support of the Arctic Gateway Group, and Manitoba will invest up to $73.8 million. These investments will be distributed over two years and support a program of significant upgrades as well as the operation and maintenance of the Hudson Bay Railway.
"The Hudson Bay Railway is an engine for economic development, job growth and tourism opportunities, and our government is proud to support this vital transportation network connecting people and businesses in northern Manitoba with the goods and supplies they need to live, work and invest in their communities," said Manitoba Premier Heather Stefanson. "This historic investment and partnership represents a new and exciting chapter for northern Manitoba and today's announcement demonstrates what we can accomplish when we work together to advance shared opportunities in the spirit of reconciliation and collaboration. Building our northern economy is essential to our province's future economic and social success, and I am confident this investment will provide economic benefits for the North, Manitoba and all of the Prairie provinces for years to come."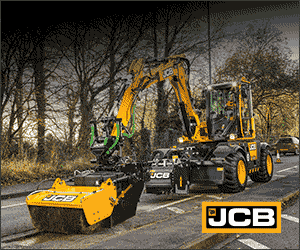 The Arctic Gateway Group is a partnership between 41 First Nation and Bayline communities. The Hudson Bay Railway, owned and operated by the Arctic Gateway Group, is the only affordable year-round, all-weather mode of transportation for both passenger and freight trains to access several northern Manitoba communities. The rail line is essential for supply chains, local food security, regional connectivity and its unique community-ownership model represents ongoing steps toward economic reconciliation in Canada.
"The Government of Canada and the Province of Manitoba have sent a clear message of their commitment to share our vision that looks north," said Chief Morris Beardy, Fox Lake Cree Nation. "On behalf of the Indigenous leadership of the Arctic Gateway Group, I am pleased to see a strong commitment from our government partners that advances economic reconciliation in restoring a strategic investment in trade and commence through the Hudson Bay Railway."
"As chair of the Arctic Gateway Group, I am proud to thank our government and Indigenous partners on this historic investment in the Hudson Bay Railway and Port of Churchill. Today marks an important milestone in advancing our vision to restore a true Arctic gateway and northern trade corridor through Canada's only rail connected, deep-sea Arctic port," said Churchill Mayor Mike Spence.
Featured image: (Arctic Gateway Group)